Admissions Status
We are no longer accepting applications for 2023/24 entrance. For students planning to graduate in May 2026 or later, the application form will be available on this site on March 15, 2024.
Take your first step towards a career in Economics, apply for admission to the different major programs at the end of your second year.  Admission to the economics major, combined majors, or honours programs is by application only.
The VSE's admission to the economics major is a competitive process, which takes into consideration both a student's academic performance and the types of courses they have taken. Per the UBC Calendar, "selection for admission is based on a weighted average calculated on the grades from all credits of post-secondary coursework attempted, with the exception of [up to] 12 credits that may be excluded from the calculation."
In particular, our process heavily weights courses in economics and related fields, while placing a lower weight on courses in other areas. We strongly encourage students who are considering economics as their major to select courses which will have a higher weight in their application. Admission is also contingent on meeting the following minimum standards for application.
An important note for first year students: Economics has recently added ECON 325 to the required courses list. Students interested in applying for economics after their second year should ensure they complete calculus (e.g. MATH 100 and 101) prior to their second year, as they are pre-requisites for ECON 325 (or equivalent). Students who take MATH 100/101 in their second year will need to take ECON 325 during summer and will only be eligible to apply for provisional admission status.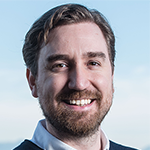 Do you need some advice or have more complicated questions? Visit our BA Advising page for more information, or to book an appointment with an advisor!
Jonathan Graves
Director of Undergraduate Studies - Students