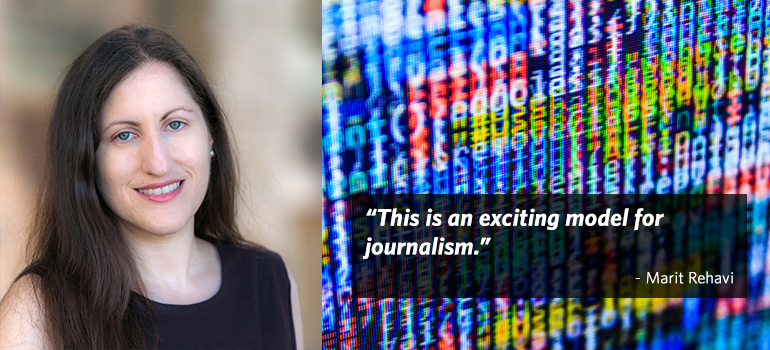 One of the top investigative reporting units in the United States has named a University of British Columbia professor as its first official data science advisor.
Marit Rehavi, assistant professor at the Vancouver School of Economics at UBC, will join ProPublica, a Pulitzer Prize winning New York newsroom, to assist with knowledge translation and advise on investigative stories involving big data.
"This is an exciting model for journalism," said Rehavi, whose research focuses on incentives and decision making in medicine, politics and law. "ProPublica is home to a phenomenal group of reporters and I look forward to playing a role in strengthening data-driven journalism."
Rehavi is one of four advisors hired by the non-profit organization. As data science advisor, Rehavi will advise on the analysis and interpretation of the large scale administrative data sets the newsroom acquires and on creating data journalism standards.
"Reporters have a lot of skills and ProPublica has been exceptional at obtaining data to enrich their stories," said Rehavi. "I'm eager to learn from them too."
For ProPublica's full announcement of their new advisors, including Rehavi, click here.