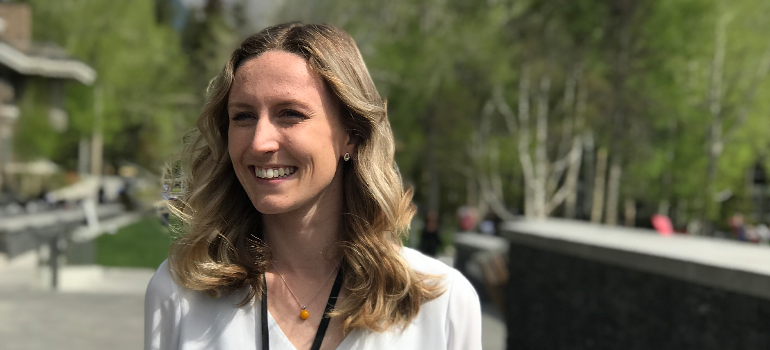 Jamie Emery started university as a field hockey star. Four years later, she's a star researcher entering the master's program at the Vancouver School of Economics this fall.
Emery has received funding from the Social Sciences and Humanities Research Council's Canada Graduate Scholarships-Master's Program and she is one of five winners of the Bank of Canada's Master's Scholarship Award for Women in Economics and Finance. The financial support will help Emery allow her to focus on her graduate studies at UBC.
"I am unbelievably excited to receive these awards," says Emery. "It's an honour to receive both, and I am motivated to do really well in graduate school because of it."
For her bachelor's degree from the University of Victoria, Emery's Honours thesis examined how cigarette costs compete with other household expenses when a smoking parent is forced to tighten their family's budget.
"There is research that has shown households with an adult smoker are more likely to be food insecure, but the mechanism driving this observed association has not been determined," says Emery. "I found an increase in cigarette taxes does reduce food expenditure and threaten food security in smoking households."
With her budding expertise in applied microeconomics, Emery says she is particularly interested in pursuing graduate research related to labour, education, and health.
Emery said she chose the VSE for graduate school because of its standing.
"After looking at the caliber of the school's faculty and the seminar speakers, I thought the best place to reach my full potential as a researcher was at UBC," she says.
As part of her Bank of Canada award, Emery is spending the summer working as a research assistant in their Currency Department with the Economic Research and Analysis team.