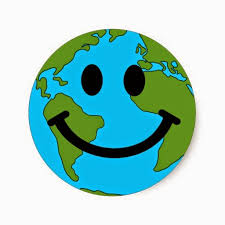 Canada is the fifth happiest country in the world, according to the 2015 World Happiness Report, co-edited by VSE Professor Emeritus John F. Helliwell, a Senior Fellow of the Canadian Institute for Advanced Research (CIFAR).
The report, produced by the Sustainable Development Solutions Network (SDSN), contains analysis from leading experts in the fields of economics, neuroscience, national statistics, and describes how measurements of subjective well-being can be used to assess national progress effectively.
The first World Happiness Report, released in 2012, drew international attention as a landmark first survey of the state of global happiness. This latest report digs even deeper into the data looking at country trends since the first report, regional indicators, factors in gender and age, and the importance of investing in social capital. VSE Professor & CIFAR Senior Fellow Nicole Fortin co-authored a chapter comparing how happiness varies by gender and age worldwide. Women show higher life-satisfaction levels than men in Canada at a level that is statistically significant.
"As the science of happiness advances, we are getting to the heart of what factors define quality of life for citizens. We are encouraged that more and more governments around the world are listening and responding with policies that put well-being first," says Helliwell. "Countries with strong social and institutional capital not only support greater well-being, but are more resilient to social and economic crises."
The report also demonstrates that a key national challenge is to ensure that policies are designed and delivered in ways that enrich the social fabric, and teach the power of empathy to current and future generations. Under the pressures of putting right what is obviously wrong, there is often too little attention paid to building the vital social fabric. According to the report, paying greater attention to the levels and sources of subjective well-being has helped us to reach these conclusions, and to recommend making and keeping happiness as a central focus for research, policy and practice.
Read the full news release on the 2015 World Happiness Report.
Related news: "World Happiness Report" Wins Betterment of the Human Condition Award