Senior Instructor (Tenured) (on leave)
My Role As A Teacher
I teach a number of undergraduate courses at UBC including Introductory Microeconomics, International Trade, Population, Gender and Global Health.
For the Introductory Microeconomics course (offered in 2014) I adapted a blended learning approach, where a percentage (roughly 10%) of traditional lecture style classes were substituted with online learning and reviewing of the material. This increased the class time for problem solving and application of the learned concepts.
I am also a strong advocate of using social media and new technologies in the teaching field. My YouTube education channel focuses on economics and serves as a resource for students at UBC and beyond.
Winter 2018
ECON101 Principles of Microeconomics Sections
Elements of theory and of Canadian policy and institutions concerning the economics of markets and market behaviour, prices and costs, exchange and trade, competition and monopoly, distribution of income.
Winter 2018
ECON355 Introduction to International Trade Sections
The determinants of trade patterns, trade policy, tariff and non-tariff barriers to trade, political economy of protectionism, bilateral and multilateral trade disputes, trade liberalization, trade and development. Credit may be obtained for only one of ECON 355 and 455.
Winter 2018
ECON457 Seminar in International Economic Relations Sections
Selected topics focusing upon various issues arising in international economic relations. Open only to fourth-year students in the Major program in International Relations.
Winter 2018
ECON490 Seminar in Applied Economics Sections
Selected problems and issues in the theory and practice of Economics. Each section will focus on a different field. Restricted to Economics Majors, and Combined Majors in Economics their final academic session.
PEDAGOGICAL DISCUSSION, COURSE DESIGN & PUBLICATIONS

Aim: A discussion of course design for a fourth-year Research Seminar: To
research social issues, students must have an understanding of human behavior, culture, and
socioeconomic foundations. Peer discussions, which often generate positive externalities, can lead to a greater understanding of the costs and benefits of various policies and behaviors (Van Den Berg, Admiraal, & Pilot, 2006). While the interaction between the professor and students is mostly at the individual level, peer discussions are at the individual level, in small group settings, or in large groups.
The class also has a Facebook page for students from previous semesters and from the current sessions, to interact and offer assistance. Use of social media that students have previously been using and accustomed to provides a cost and free effective medium for discussion and interaction (Lockyer, Dawson, & Heathcote, 2010). I visit the Facebook page weekly to answer questions, post new research articles, and highlight events that might be helpful.
Given a constraint on time, a choice had to be made between allocating time to in-class lectures, and individual meetings with the students. My past experience reveals that unless students are required to use the learned material within a short span of time - lectures are quickly forgotten or at times ignored. This thought is also reinforced by the viewing statistics from my YouTube channel: YouTube STATA tutorials were viewed only 1 to 5 days prior to proposals due dates regardless of when these videos were posted or announced in class. Therefore, YouTube videos of required material were posted (STATA and Econometrics), which allowed students to view the lectures whenever they needed the material, and this allowed me to allocate a greater number of office hours dealing with individual questions.
Another decision I struggled with was the assessment of class participation/discussion: how to grade students anxious about public speaking or who are in general quieter and shy. Having a place to post comments and participate without the public eye - should be helpful and encourage involvement from the shy student (Larson, B.E. & Keiper, T.A., 2002). Thus, student-led interaction on the class Facebook page has been assigned a grade, resolving to some extent my concern with assessing participation.
[go to paper]
INTRODUCTION document my experience with using social media actively in my classroom
[go to text"]
My goal for adapting Blended Learning is to enhance my students' educational experience by incorporating more active learning in the classroom. A percentage (roughly 15%) of traditional lecture style classes are substituted with online learning and reviewing of the material. This increases class time for problem-solving and the classroom becomes more students centered.
For Students 
The following small video was prepared by UBC leap, Chapman learning commons, where a few undergraduates interviewed me about the course requirements. This video might also answer some of your concerns about taking a course which is a little different from traditional lectures.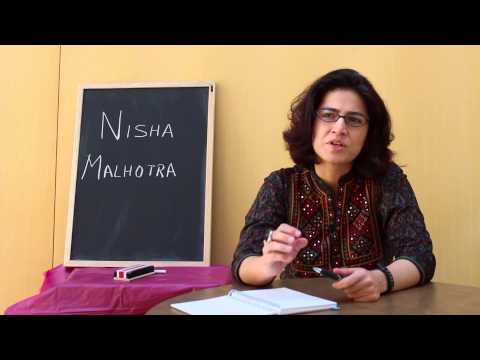 ---
My approach to Blended learning
Guiding students in solving a problem is more conducive to learning than a lecture providing the answer. I free up class time by having students review basic concepts before class. They do this by watching the video tutorials I create.  While I still teach these concepts in class, I do not have to review them before subsequent lectures and when they have to be revisited for different sections. This allows me to engage students in problem-solving during lecture time. While we solve problems or apply concepts together I help students assimilate the new information and make the right connections with what they already know. I started using this approach in 2009 with only a few lectures and over time have developed video tutorials that have now culminated in this course with blended learning.
Twitter